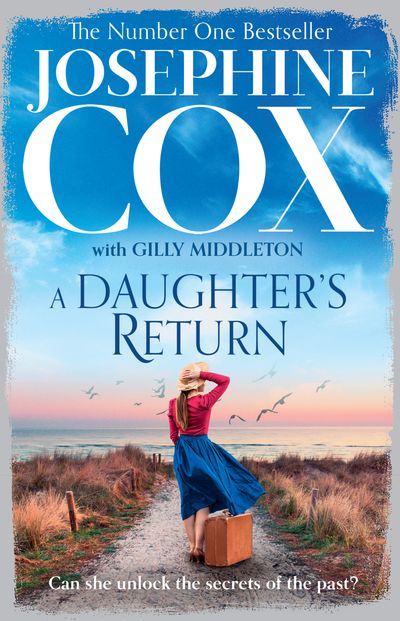 A Daughter's Return
By Josephine Cox
The compelling new bestseller from the nation's favourite storyteller.
Florence Stanville is a woman with a past. When she moves to Guisethorpe on the east coast of England, the townsfolk are intrigued by the glamorous and mysterious stranger.
Florence doesn't care about the gossips – she's drawn to the peaceful seaside town by the pull of her childhood, when she lived for a brief but happy time with her beloved late mother. The riddle of those days remains and now Florence can only snatch at half-remembered memories and shadowy figures in her dreams.
As Florence is drawn into the lives of her new neighbours, the layers of her own life are revealed, but far from finding peace, Florence has found instead turmoil and secrets. Can she put the pieces of her past together, or will it remain a closed book forever…?
Praise for Blood Brothers: -
'Thanks to her near faultless writing, sympathies will lurch from one character to another, and as events reach their dramatic conclusion readers will find it impossible to tear themselves away.' News of the World -
'Another hit for Josephine Cox' Sunday Express -
Praise for Josephine Cox's previous novels: -
'Cox's talent as storyteller never lets you escape the spell' Daily Mail -
'Another masterpiece' Best -
'Another beautifully spun family epic' Scottish Daily Echo -
'A born storyteller' Bedfordshire Times -
'A surefire winner' Woman's Weekly -