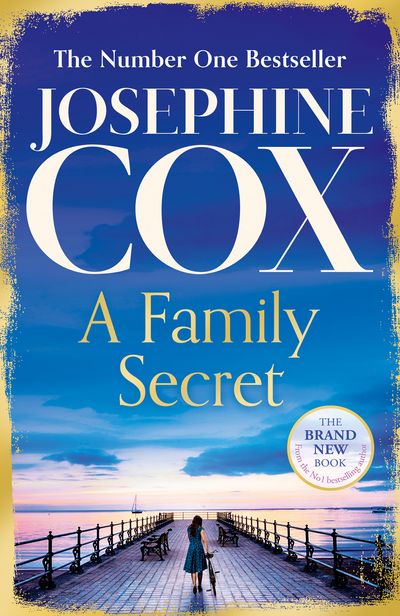 A Family Secret
By Josephine Cox
The new novel from Sunday Times bestselling author Josephine Cox – the master storyteller.
Sometimes you just need the courage to tell the truth…
Although she's surrounded by a loving family, Marie feels lost: living with a lie can be very lonely. Marie has been carrying a secret for years, one that could ruin the lives of those she loves most, and the guilt she feels weighs heavily.
Her granddaughter, Cathy, is a most cheerful young woman, and in the first flush of love. The secret Marie is about to tell her will not only change her future but rewrite her past. Cathy now has a dangerous choice to make that could change her life forever.
As far as everyone can see Cathy's future sister-in-law, Beth, has a happy life and a good marriage, but she's heartbreakingly sad. One day, perhaps she'll be brave enough to speak out and run away…
Secrets at the heart of a family can last a lifetime… but it's the love of a family that can set you free.
"'Family secrets threaten to ruin everything in this beautiful tale of love and sadness" - Woman's Own
"'This latest novel from Josephine Cox gets straight to the heart of family life . . . Cox pulls at the heartstrings" - Lovereading