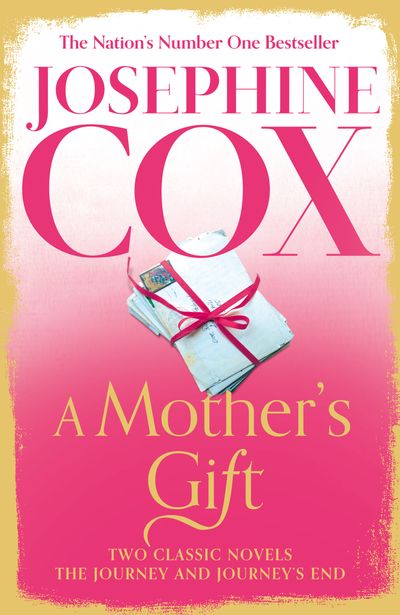 A Mother's Gift: Two Classic Novels
By Josephine Cox
A very special collector's edition of two of Josephine Cox's most well-loved books to mark the tenth anniversary of The Journey and Journey's End, a heartbreaking tale of family drama.
Following the fate and fortune of one woman and her family, an epic story that spans continents, decades and generations from the nation's best-loved number one bestselling author Josephine Cox
Three strangers are thrown together by chance. It's an encounter which is destined to change all of their lives for ever.
When Ben Morris comes to the aid of Lucy Baker and her daughter Mary, he hears Lucy's remarkable tale, suffused with secrets of the past. Lucy has kept one secret in particular for many years, torn between her a promise to a dying man, and her wish to ease the heartbreak he left behind.
One woman's courage has the power to restore a family's faith in a man they thought they knew, and ensure that a new generation can escape from the shadow of guilt and betrayal. But before she can settle the ghosts of long-ago wrongs, she must face her own demons. Can Lucy find a way to make things right before it's too late?
Go on an epic journey of a lifetime with Josephine Cox with The Journey and Journey's End, including an exclusive new introduction from Josephine Cox and other bonus material.
Praise for Josephine Cox: -
"'Written from the heart" - Daily Mail
'Cox's talent as storyteller never lets you escape the spell' Daily Mail -
'Another masterpiece' Best -
'Another beautifully spun family epic' Scottish Daily Echo -
'A born storyteller' Bedfordshire Times -
'A surefire winner' Woman's Weekly -
'Thanks to her near faultless writing, sympathies will lurch from one character to another, and as events reach their dramatic conclusion readers will find it impossible to tear themselves away.' News of the World -
'Another hit for Josephine Cox' Sunday Express -