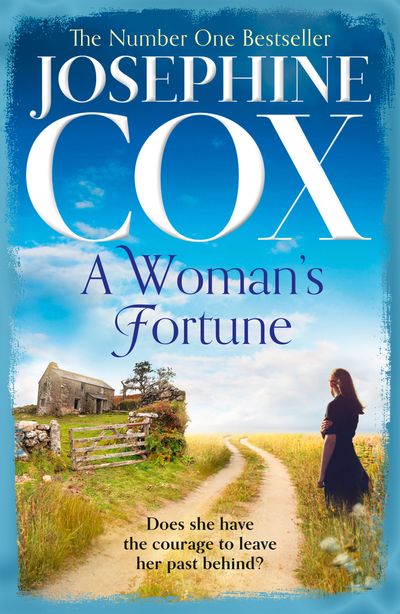 A Woman's Fortune
By Josephine Cox
The new novel from Sunday Times bestselling author Josephine Cox – the master storyteller.
With her family's fate resting on her shoulders, Evie learns her lessons in life fast. It's going to take a woman's courage to find a new beginning…
One night, after her father gambles everything away, Evie and her family are forced to do a moonlight flit. It's a fresh start in the South, where no-one knows their name, and Evie desperately misses all they've left behind. Yet Evie's troubles are just beginning. Her mother, worn down by life, deserts them for a new man, and with her grandmother's sight failing, Evie must carry the burden of earning their keep. Holding the family together becomes harder when tragedy strikes at its heart, but there is hope on the horizon . . .
Evie Carter just needs the courage to change the fortunes of her family.
Praise for Josephine Cox
'Cox's talent as storyteller never lets you escape the spell' Daily Mail
'Family secrets threaten to ruin everything in this beautiful tale of love and sadness' Woman's Own
'Another masterpiece' Best
Praise for Blood Brothers: -
'Thanks to her near faultless writing, sympathies will lurch from one character to another, and as events reach their dramatic conclusion readers will find it impossible to tear themselves away.' News of the World -
'Another hit for Josephine Cox' Sunday Express -
Praise for Josephine Cox's previous novels: -
'Cox's talent as storyteller never lets you escape the spell' Daily Mail -
'Another masterpiece' Best -
'Another beautifully spun family epic' Scottish Daily Echo -
'A born storyteller' Bedfordshire Times -
'A surefire winner' Woman's Weekly -