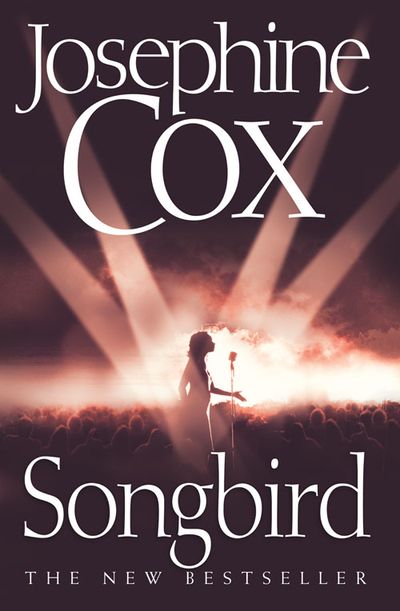 Songbird
By Josephine Cox
The mesmerizing bestseller from Josephine Cox – the nation's favourite storyteller. Some secrets can haunt a whole lifetime.
In the riverside town of Bedford, four students can hear the haunting voice of a woman singing. The beautiful melody is coming from their neighbour – a reclusive creature who never opens the door to anyone or leaves her home in daylight.
They have no way of knowing that the woman next door, Madeleine Delaney is driven by a dangerous memory that for over twenty years has controlled her meagre existence …
Madeleine's angelic voice and striking looks capture the hearts of many. But she only has eyes for club owner, Steve Drayton – a devastatingly handsome but terrifying man.
Then one night she witnesses a horrific crime, and her life is irrevocably changed forever.The kindness and friendship of one girl – Ellen, rescues Madeleine from utter devastation. But in order to survive, they must flee London, leaving behind those they dearly love, and danger is following them wherever they go.
If it's straight from the heart it's Josephine Cox
'Cox's talent as storyteller never lets you escape the spell' Daily Mail'Irresistible storytelling' Books Magazine'Driven and passionate' Sunday Times -