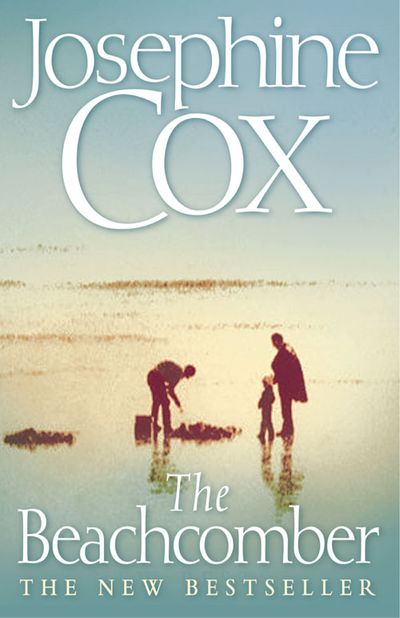 The Beachcomber
By Josephine Cox
One of the country's bestselling storytellers joins HarperCollins with her new page-turning drama about struggle and triumph over adversity.
The Beachcomber is the story of two people, each with a dream, each lonely in different ways, and just when everything seems to be coming right for them, fate steps in to turn their worlds upside down.
In the summer of 1952, two lonely people arrive in the pretty seaside hamlet of West Bay. Strangers coming from very different backgrounds, they are there for the same reasons: to find peace of mind and the chance to start a new life.
A quiet, lonely man, Tom Arnold has abandoned all his possessions and walked away from a highly paid job. A year ago, he had a wife and two beautiful children, when suddenly his world was turned upside-down. The car he was driving with his family was deliberately run off the seaside road high above the cliffs. He was the only survivor. The maniac driver – who Tom is sure intended to kill them all – has never been found.
Now, a year later, he needs to be alone to deal with the pain and contemplate his future.
Kathy Wilson has tried to cling on to her zest for life and her sense of humour through times of pain and loneliness. Recovering from her divorce, she seeks comfort in the arms of other men and parties. But a shocking, revealing row with her mother is the final straw, and consequently when she inherits a rundown house in West Bay, she flees to Dorset.
For both Tom and Kathy, it seems there is hope of rebuilding their lives. Yet even now, someone means to wreck both Tom and Kathy's search for happiness. People are jealous. And a brutal killer is still on the loose… Suddenly West Bay is not the peaceful place it was…
"'In true Josephine Cox style, it's the triumph-over-tragedy formula which has proved so successful in her previous novels…She captures the period impeccably…In The Beachcomber she is giving her fans exactly what they expect, a non-confrontational Heartbeat-style novel which is guaranteed to maintain her appeal." - Express
Praise for Josephine Cox: -
'Cox's talent as a storyteller never lets you escape the spell' Daily Mail -
'Impossible to resist' Woman's Realm -
'Driven and passionate' Sunday Times -
'Irresistible storytelling' Books magazine -