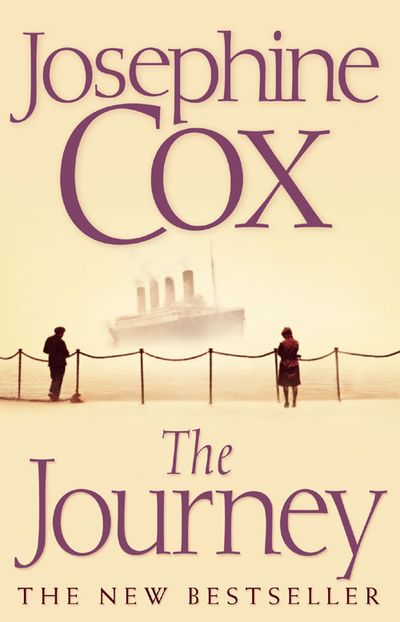 The Journey
By Josephine Cox
The new bestseller from the country's number one storyteller is a deeply moving and powerful tale of love and courage and a sacrifice no man should be asked to make.
Some journeys are the loneliest to make…
Three strangers are thrown together by chance. It's an encounter which is destined to change all of their lives for ever.
Ben Morris experiences an unsettling sensation when he comes to the aid of Lucy Baker and her daughter Mary, intrigued by the story that lies behind their frequent visits to the local graveyard.
Later, at their home, an old Edwardian house to which he is sent, Ben is invited into a place suffused with secrets of the past. His instinct that Lucy harbours something momentous proves true as she begins to relate a tale of a passionate love and an extraordinary sacrifice.
Lucy's story of Barney Davidson, his family, and her girlhood, with its tragic events, is a spellbinding one and one which, even in the present day, exerts a powerful influence…
The Journey is Josephine Cox at her spellbinding best. A tale full of drama, tragedy and secrets, merging the past with the present, spanning decades and continents, it will stay with you for ever.
Praise for The Journey -
"'A gentle but in-depth love story." - Ireland on Sunday
"Praise for Josephine Cox:'This latest novel from the nation's biggest-selling saga writer is….one for true romantics." - You
'Cox's talent as a storyteller never lets you escape the spell. Daily Mail -
'Impossible to resist.' Woman's Realm -
'Driven and passionate.' Sunday Times -
'Irresistible storytelling.' Books magazine -