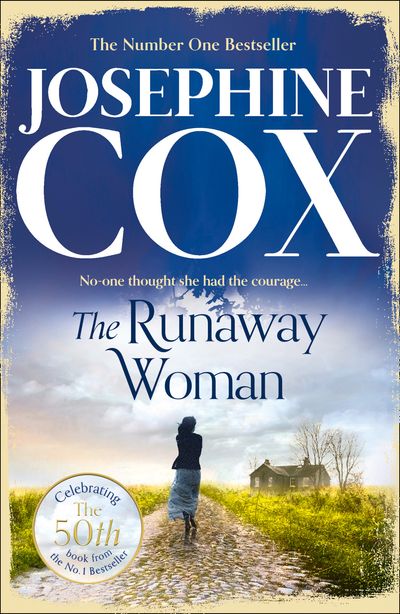 The Runaway Woman
By Josephine Cox
No-one thought she had the courage…
Those looking in from the outside think Lucy Lovejoy's life is like any other, but at the centre of her family there is a big empty hole where all the love and warmth should be. Over the years, her children have watched while their father chipped away at Lucy's self-confidence. Now the children are following their own paths, and Lucy has never felt more alone.
When tragedy strikes at the heart of the family, it's a wake-up call for Lucy. Everyone has taken a little piece of her, and she isn't sure who she is anymore. So when Lucy faces a betrayal from those she loves deepest, she knows that it's time to make a choice.
Is she brave enough to find herself again?
Praise for Josephine Cox: -
"'Written from the heart" - Daily Mail
'Cox's talent as storyteller never lets you escape the spell' Daily Mail -
'Another masterpiece' Best -
'Another beautifully spun family epic' Scottish Daily Echo -
'A born storyteller' Bedfordshire Times -
'A surefire winner' Woman's Weekly -
'Thanks to her near faultless writing, sympathies will lurch from one character to another, and as events reach their dramatic conclusion readers will find it impossible to tear themselves away.' News of the World -
'Another hit for Josephine Cox' Sunday Express -